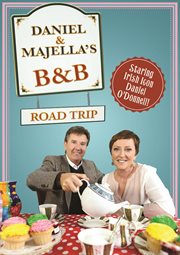 Daniel & Majella's B&B roadtrip
Season 1. Season 1.
Streaming video - 2022
In Ireland one of the country's most popular singers Daniel O'Donnell and his wife Majella have made three series of The B&B Road Trip. The show has reached shares of 35% and it has won an Irish Television and Film Academy award. The entertainment comes from watching one of Ireland's most famous couples in a reality setting as they go on a journey where everything is a surprise to them.
Saved in: