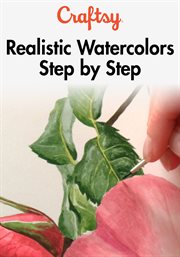 Realistic watercolors
Step by step. Season 1. Season 1.
Streaming video - 2020
Learn how to paint watercolor flowers and more step by step with online video lessons from award-winning artist Anna Mason. Start with how to choose a reference photo, set up your workspace and outline your subject matter: a rose.
Saved in: