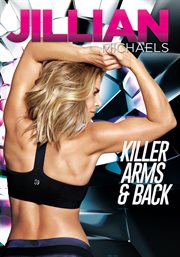 Jillian Michaels
Season 1.. Season 1..
Streaming video - 2015
Killer Arms & Back offers three amazingly effective workouts that progress in difficulty. Stick with each 30-minute workout for 10 days and then progress to the next level. Jillian offers modifications for every single move, so whether you're an advanced athlete, a beginner or an intermediate exerciser, you will get the absolute most out of this program.
Saved in: