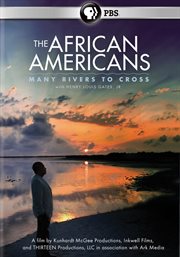 The African Americans
Many rivers to cross. Season 1. Season 1.
Streaming video - 2013
This six-hour PBS series explores the evolution of the African-American people, as well as the multiplicity of cultural institutions, political strategies, and religious and social perspectives they developed - forging their own history, culture and society against unimaginable odds.
Saved in: