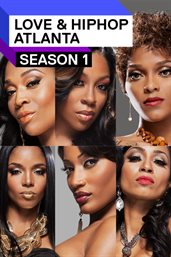 Love & hip hop Atlanta
Season 1. Season 1.
Streaming video - 2012
Atlanta is the new frontier in entertainment, the Dirty South, where the opportunity to make it big in the rap game is always one hustle away. Centered in the heart of the South, these fiery ladies and gentlemen aren't looking to lead the debutante life.
Saved in: