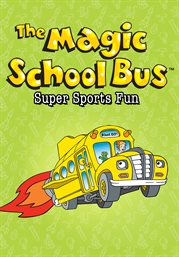 The magic school bus
Season 1.. Season 1..
Streaming video - 1994
Put your game face on and race into these athletic adventures with Ms. Frizzle and The Magic School Bus! From a "frictionless" baseball game to an up-close look at the muscles that make us move, Ms. Frizzle and her students jump into action to solve the scientific mysteries of everyday life! Their Magic School Bus can go anywhere and be anything, so each field trip brings a new discovery to those brave enough to step through its doors! Featuring phys ed and The Friz, this pumped-up col...lection of episodes will take your child on a wild ride of learning that really scores!
Saved in: