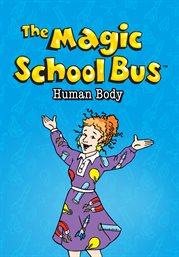 The magic school bus
Season 1.. Season 1..
Streaming video - 1994
Wahoo! Welcome aboard The Magic School Bus! Are you ready for a wild ride? Grab a seat and hang on for three episodes of the Emmy Award-winning animated science-adventure series based on the best-selling books. Watch as Ms. Frizzle transforms her magic bus and encourages exploration and discovery from the smallest cell to the largest galaxy. There's action, adventure and excitement all inside the human body!
Saved in: