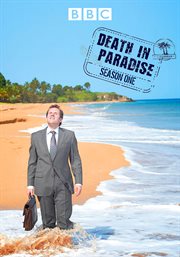 Death in Paradise [DVD]
Season 1. Season 1.
Streaming video - 2011
DI Richard Poole is sent to the paradise island of Saint-Marie in the Caribbean to solve an impossible murder. He hates sun, sea and sand, but no matter - once he's solved the murder he'll be heading back to wonderful, cold, drizzly London. He does so, only to discover his boss back home has conspired to keep him there. He's trapped on an island he hates and people just keep getting murdered.
Saved in: