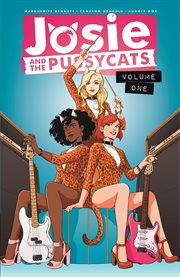 Josie and the Pussycats
Issue 1-5 Issue 1-5.
eBook - 2017
JOSIE AND THE PUSSYCATS VOL. 1 is the first collection of an all-new take on the world's biggest comic book band. Marguerite Bennett (DC Comics' Bombshells, Marvel's A-Force) and co-writer Cameron DeOrdio team with Audrey Mok (Heroine Chic) to retell the origin and story behind the music for Josie, Valerie and Melody. Collects issues 1-5 of the top hit Josie and the Pussycats ongoing series.
Saved in: